SEND US YOUR PHOTO AND BE PART OF MÜLLER & MAKAROFF'S (GOTAN PROJECT) NEW MUSIC VIDEO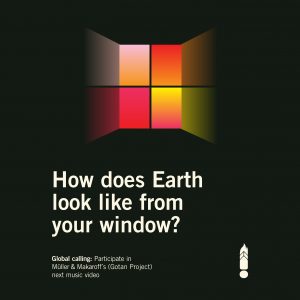 We want to show the world the diversity of human settlements on the face of the earth & we need your help!
PLEASE CONSIDER
– Take your photo horizontally
– The window must be in the center of the frame & must show the adjacent walls as margins as in the examples
– Make sure the scenery outside the window is well exposed rather than the inside
Feel free to send as many pictures as you want!
Thank you, gracias, merci!